---
When the Biden regime was badly fumbling the U.S. exit from Afghanistan despite the Pentagon having literally 20 years to plan it, Republicans and terrorism experts warned that the State Department and the Department of Homeland Security were doing a poor job vetting 'refugees.'
The regime brought in tens of thousands of Afghans in a very short period of time, so their claims that 'everyone went through a strict process' were nonsensical and unbelievable from the outset.
Well, it turns out that those who were sounding the alarm were spot-on.
According to documents uncovered by Project Veritas, several people the Biden regime allowed into the country are national security threats, The Post Millennial reported this week. What's more, a number of those individuals are ranked under 'Tier 1 Armed and Dangerous' for prior uses of explosives and firearms, with many now having been given work permits so they can remain in the U.S.
"A source within the Federal Government has come forward to reveal suspected and known terrorists are roaming freely in the United States following the Biden administration's exit strategy in Afghanistan, and subsequent initiatives launched by the Department of Homeland Security [DHS] to shelter fleeing refugees, known as Operation Allies Welcome," Veritas founder James O'Keefe said in a video posted to the organization's website. The Post Millennial adds:Project Veritas says that they independently confirmed and verified the records of individuals who are inside of the US from Afghanistan, despite being known dangers to society and being on the DHS's danger watchlists.These men have been approved for work visas in the US, despite some having been charged with murder or being known terrorists.One, Anwarallhaq Wahidi, is considered a category 15 threat for having previously used explosives and firearms. Another individual, Ismail Jurat, is also Category 15 risk, according to Veritas.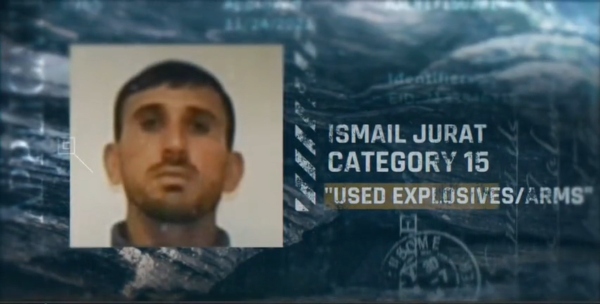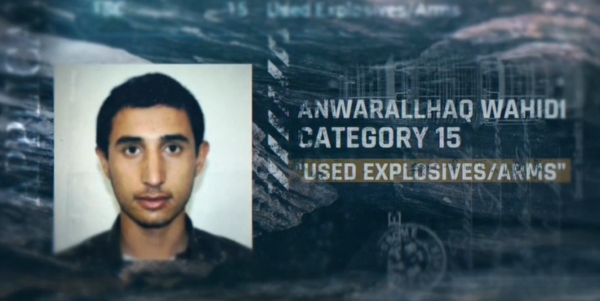 The video also contains a clip of U.S. Citizenship and Immigration Services Director Ur Jaddou talking about how she is proud to have welcomed so many Afghan "allies" into the U.S., as well as how many of them have been given the authorization to work in the country as well. She also bragged about the "security" of the American refugee system.
"To date, Operation Allies Welcome has brought over 84,000 Afghan refugees into the United States," said O'Keefe. "Our federal agencies are clearly aware of the crisis, but seem to prioritize accelerated vetting over the security of Americans," he said, adding that there would be more to come in the future."
"The records obtained by Project Veritas confirm numerous suspected terrorists are currently living throughout the country, many of whom have work visas despite being flagged by the Terrorist Watchlist for violent offenses like murder and using explosive devices and arms," Project Veritas reported. "The whistleblower inside the Federal Government has identified numerous cases. The suspected terrorists verified by Project Veritas appear to only be a small sample size. These threats live throughout the country including the nation's capital, Washington, D.C.," the organization continued, adding: "Project Veritas also published never-before-seen video of the current Director of U.S. Citizenship and Immigration Services, Ur Jaddou, touting their efforts to expedite the adjudication process of Afghanistan refugees. USCIS is a division within the Department of Homeland Security." Project Veritas also published information on the two men pictured above.Jurat came into the U.S. on Aug. 31, 2021 — the last day American forces were inside Afghanistan. A month later he was re-listed as a Tier 1 threat under Category 15. But since then, he has been given a work permit nonetheless and is currently residing in California (because of course he is).Wahidi, meanwhile, was only added to the Terrorist Watchlist in October 2021 after already being admitted to the U.S. as well. He, too, was given a two-year work permit 10 days later.

This isn't incompetence, this is intentional. The Democratic Party of today hates our country as founded and the current regime is hell-bent on destroying us. It's obvious.

Sources include:
style="display:inline-block;width:728px;height:90px" data-ad-client="ca-pub-8193958963374960" data-ad-slot="5845669306">
Submit a correction >>